Rates of our consultations in Tenerife for professionals and companies
The main terms of the consultation will be explained to you by telephone and we will communicate how we intend to proceed on the basis of the argument you have requested. During the conversation, the motivation of the call, the problem to be solved or the service requested will be acquired.
During the conversation, 360 ° useful information will be given based on the request.
Based on our modules of consultative programs, the type of personalized consultancy and the cost of the consultative program are agreed (without being tied to anything).
If initial information is requested on a new project or idea for which advice has been requested, information will be immediately given on the possible feasibility.
We warmly invite you to read our entire website, it could be exhaustive enough not to proceed with the paid flash call.
We will not respond to email inquiries until we receive your payment.
You can download the pdf file here for more details.
To make the payment click on OK
ADVISORY PROGRAM
3 hours
IN HOUSE MEETING
WEB CALLS
4 hours
IN HOUSE MEETING
WEB CALLS
5 hours
IN HOUSE MEETING
WEB CALLS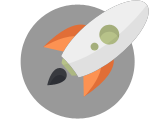 We are here to help you get your business off the ground
With determination and creative ideas