Multi Agency –

Tenerife Consultancy Agency
Fill in the form by entering your data. We will contact you without obligation by phone or email, according to your preferences.
Registered office: Calle El Palmeral 16, Las Rosas Arona Tenerife
Phone: +34.631.70.54.99 Mr. Fabio Zuccotti
Email: info@multiagency.es
Phone: +39.338.64.40.072 Mr. Simone Fiaschi
Email: info@multiagency.es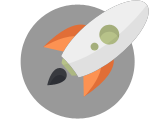 We are here to help you get your business off the ground!
Through creative and innovative ideas