THE FIRST IN TENERIFE
Multi Agency Tenerife is the integrated service, modeled on your needs in Tenerife.
Tenerife is a very special market. We are sure of one thing: we believe in the effectiveness of solution-oriented projects, we believe in the value of the satisfied customer. Of course, if you are looking for innovative ideas and market strategies that can be adapted in Tenerife.
IDEAS AND INNOVATIVE PROJECTS IN TENERIFE
ADVISE AND CREATE IS OUR CRAFT
ARE YOU JUST ARRIVED
or are you planning to move?
Take an appointment
You need serious and professional orientation, or information that is not the usual chatter of the chat or given by the waiter of the restaurant. Multi agency is here for this, to save you time and money, to design an innovative idea for you and above all not to rely on the usual bar counselors.
HAVE YOU ALREADY A BUSINESS IDEA
But don't you know who to turn to?
come visit
After analyzing your aspirations or initiatives we can provide you with the right professionalism to complete the missing elements and give the project the best start for your investment.
ARE YOU IN TENERIFE
but did it go wrong and are you thinking of returning?
Take an appointment
Don't get discouraged. There is a wide range of projects that can meet your needs. We want to create your business, give you a new opportunity, offering you solutions to the problems that brought you here.
Strengths: creativity, intuition and determination.
For entrepreneurial and private companies, the primary objective of Multi Agency Tenerife is to start and perfect professional growth.
Our advice can explain and support your projects and ideas to adapt your start-up in Tenerife.
Consolidated brands to be proposed in Tenerife.
Companies and projects with a high image content proposed by you, to adapt them to the territory of Tenerife, which allow you to make your presence on the market protagonist.
In market research, to avoid a great waste of time and money, investing, to deepen and adapt the potential that your idea can have, becomes fundamental.
Precisely for this reason we can provide you with the best shared solution.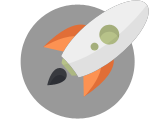 We are here to get your business off the ground!
Through creative ideas, innovation and great determination